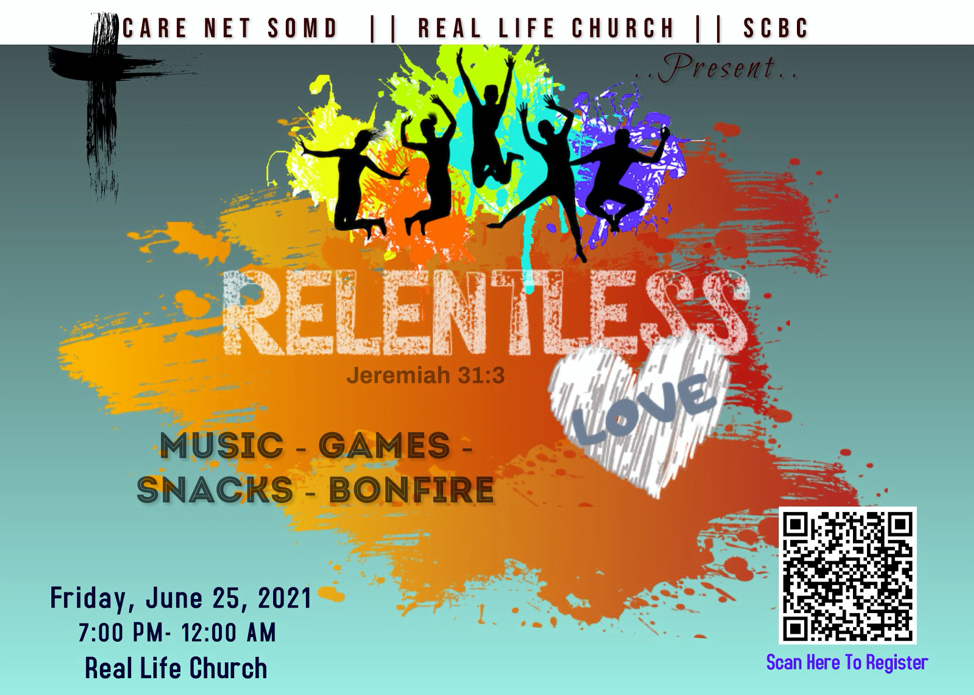 Care Net SoMD will hold its first-ever Relentless Youth Rally on June 25, 2021!
We'll have music, games, snacks and a bonfire and, of course, we'll do so in a COVID-safe way!
We want to give the 6th-12th graders in our community a way to gather safely and socially, while focusing on the relentless love their Creator has for them!
Get in Touch.
Call us or complete the form below to learn more about getting involved with Care Net SoMD.
MAILING ADDRESS
PO Box 31 Lexington Park, MD 20653