When to bring donations:
Serving our clients is our #1 priority; this means that we don't always have a staff member available to receive your donations.  Please call ahead to schedule a time to drop off your donation to ensure that someone is available to accept the items you are bringing.
Lexington Park Center
Address: 21562 Thames Avenue
Lexington Park, MD 20653
Phone: 301-737-4604
Prince Frederick Center
Address: 2196 Solomon's Island Road Suite 3
Prince Frederick, MD 20678
Phone: 410-326-6866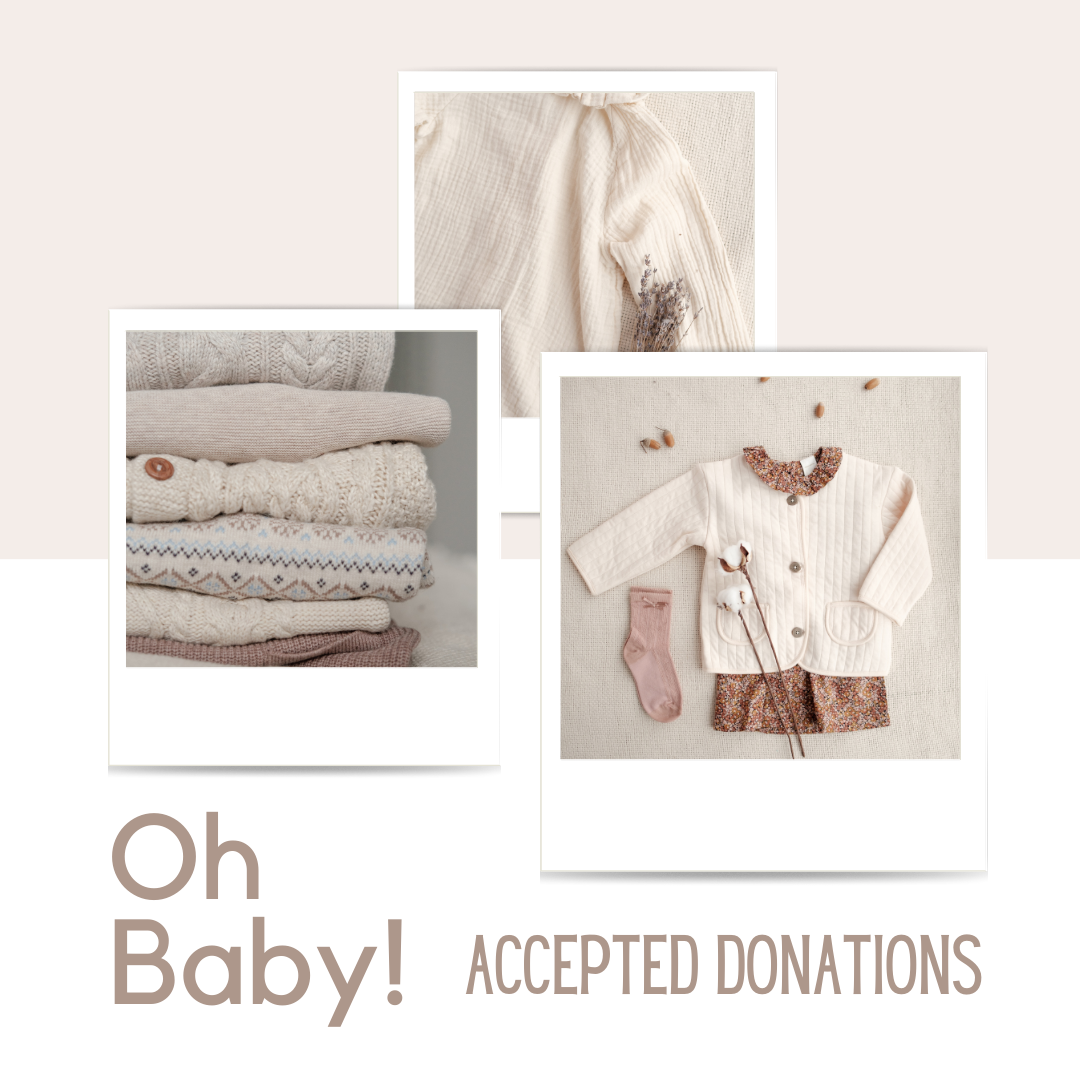 What do we accept?
Due to safety concerns with certain items and limitations on space in our centers, we are only accepting certain types of donations.  The lists below outline what we are currently accepting (and what we are unable to accept).  These lists are updated frequently, please check back before you donate!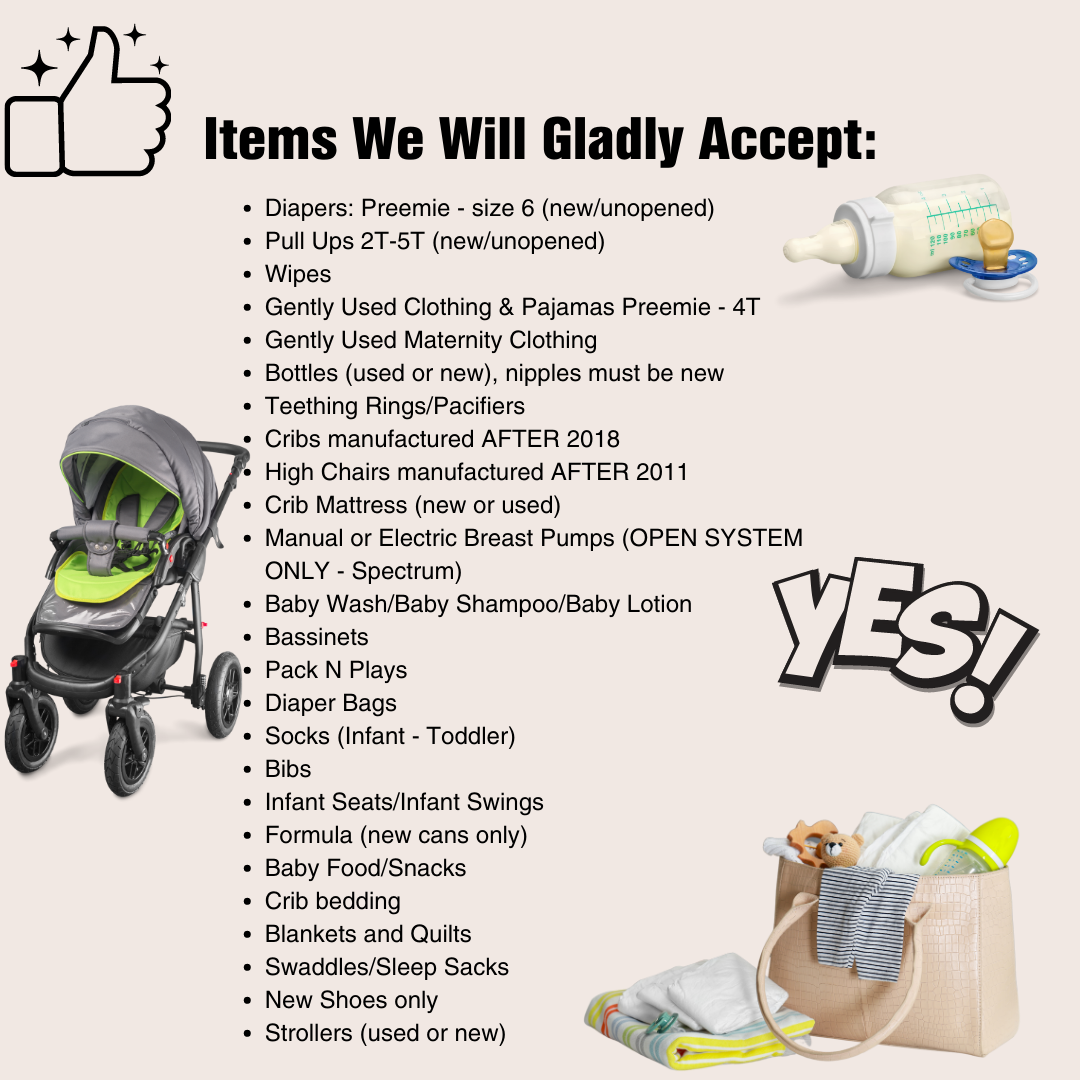 Become a monthly electronic check transfer supporter
Simply click on "Bank Transfer" when completing the giving form and enter your information.
By Mail
Mail your gift, made payable to Care Net SoMD, to PO Box 31, Lexington Park, MD 20653
Through Endowment
Please let us know if you have included Care Net of Southern Maryland in your estate plan. Thank you!
Get in Touch.
Call us or complete the form below to learn more about getting involved with Care Net SoMD.
MAILING ADDRESS
PO Box 31
Lexington Park, MD 20653